5 most innovative products at the show

Dear buyer,

Bakeys Food's edible spoon is just one of the most innovative products creating a buzz at the Global Sources Gifts & Home show. The spoon is made of wheat, flour and rice and comes in savory, sweet and plain flavors.

Other eye-catching products include a Bluetooth-enabled bathroom mirror that shows the time and plays music and a baby bottle with smart temperature control nipple.


A UV-sensitive ribbon painting that changes color and an aloe vera seat cushion that lowers body temperature are not to be missed as well. (Watch video on YouTube)

Global Sources Gifts & Home has specialized sections featuring creative and innovative gifts, premiums and home products from China and across Asia.

The show is co-located with Global Sources Mobile Electronics and will run from April 18-21 at Hong Kong's AsiaWorld-Expo.

Read on below for today's show newsletter!

Don't have your entry badge yet?



| | |
| --- | --- |
| » | Show Highlights: Record attendance at GS Summit; 2018 Pantone trends in full color |
| » | Analyst's Choice: Smart baby bottle detects ideal milk temperature; Voice-activated LED lamp works without Wi-Fi; and more |
| » | Today's Conferences: AR and VR Beyond Gaming: Emerging Trends in Marketing, Customer Experience and Education; AR/VR for Enterprises; and more |




Record attendance at GS Summit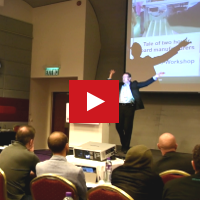 Global Sources Summit concluded with a record 100+ attendees from 5 continents. The 3-day conference (April 17-19) for online and Amazon sellers featured 18 experts speaking on topics including private-labeling, IP and inspections. Also in the agenda was a VIP tour of the trade shows and an evening networking session.

Watch on YouTube

2018 Pantone trends in full color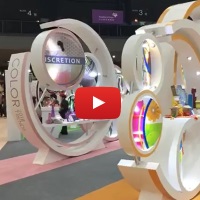 The 2018 Color Trends area includes four color palettes from Pantone that show what people can expect to see next year. Select home products such as kitchenware and bathroom accessories from exhibitors are on display to show how each color scheme works in different settings.

Watch on YouTube
Watch on Youku


Gifts & Home show in the news


Foam brick is mold-resistant, non-toxic

The Cushioni Block is a foam brick with stereoscopic 3D effects, ideal for DIY home decoration. Non-toxic and resistant to stains, water and mold, it can be easily cleaned with a wet towel. The interior wallpaper offers enhanced shock absorption so it's safe for children. The foam brick, which measures 710x770x10mm, can be cut into pieces. Thermal insulation and sound-proofing features are optional.
Company: Qone Corp.
Booth number: 1M03

See more foam bricks

High-back dining chair has abalone shell inlays

This high-back dining chair features a laminated backrest handmade from abalone shells. Natural shells such as black lip, brown lip, hammer shells, mother of pearl and oyster shells are also available. The frame is made of top-quality mahogany and plywood. The chair measures 23x27x48in and weighs 19kg.
Company: Murillo Export International Inc.
Booth number: 2J16

See more wood frame dining chairs

Smart baby bottle detects ideal milk temperature

This baby bottle can tell if the milk is too warm for your baby, thanks to its special temperature control valve. The valve stops the milk from flowing if it exceeds 37 C. The bottle is BPA-free and made of food- and medical-grade PPSU. It integrates a detachable bottom for easy cleaning. The bottle, which also comes with a cleaning brush, is available in 210mL and 300mL types.
Company: Safetyme Industry (Shenzhen) Ltd
Booth number: 1E46

See more baby bottles

Watch on YouTube

Voice-activated LED lamp works without Wi-Fi

The Jenny LED table lamp supports offline speech recognition, allowing it to respond to voice commands even without Wi-Fi connectivity. When the feature is enabled, a user can turn on/off the device or adjust light settings. Speech recognition distance is 5m. The lamp runs on a built-in rechargeable lithium battery that can last for 7 hours.
Company: Guangzhou Ronc Electronic Sciences & Technology Co. Ltd
Booth number: 11T20

See more LED table lamps

Umbrella boasts two-way anti-lost feature

Never leave your umbrella again. This umbrella has an anti-lost feature that sends an alert to a smartphone via an app if the user happens to forget it at home or in the office. It can also help detect a missing smartphone. Just shake the umbrella to make the phone ring. This automatic open straight umbrella utilizes fiberglass ribs, aluminum shaft and premium pongee canopy. It supports Bluetooth 4.1 and runs on 4xAAA batteries.
Company: Opus One Inc.
Booth number: 8F02

See more automatic open straight umbrellas



Source
creative gifts,
premiums &
home products

Apr 18-20
Opening Hours:
Registration:

10:00am-6:00pm
9:30am-5:30pm
Apr 21
Opening Hours:
Registration:

10:00am-5:00pm
9:30am-4:30pm

AsiaWorld-Expo
next to Hong Kong Airport



Get the GlobalSources.com app!
| | |
| --- | --- |
| » | Pre-Show preparation |
| » | At-Show meeting notes and pictures |
Redeem a FREE gift* at the show – download now!
*Redeem from any Global Sources booth. Terms apply, while stocks last.

| | |
| --- | --- |
| | Pre-register on-site for our next shows and receive a free gift! |

Find Gifts & Home products at GlobalSources.com!


April 21 (Friday)
Venue: Hall 11, G/F

Time
Topic: Audio and Acoustics
1:30pm – 2:05pm
AR and VR Beyond Gaming: Emerging Trends in Marketing, Customer Experience and Education
Jyotsana Shukla, Co-Founder, Head of International Business, WebZap Technologies


2:05pm – 2:40pm
Virtual Reality, Augmented Reality, and the Road to Mixed Reality
George Stepancich, CEO, Invisionate, LLC


2:40pm – 3:15pm
AR/VR for Enterprises
Frantz Lasorne, Co-Founder, Visionaries 777 Ltd


3:15pm – 3:50pm
Buyer's Guide to EU Quality Compliance for VR and Other Wireless Devices
Laurence Kwan, Corporate Development Director - Asia Pacific, SGS HK Ltd



See the Top 20
MOST POPULAR

See the Top 20
HOT NEW RELEASES

Each list is system-generated based on buyer interest, updated daily, and includes exhibitor and advertiser products

Please add us to your address book or safe list to ensure you continue to receive future e-mails from us. Here's how.

To stop receiving Global Sources notifications, please unsubscribe here.

For assistance and more information, please contact us: Customer Services, 1 Sims Lane #08-01, Singapore 387355; phone: (65) 6547-2800; fax: (65) 6547-2888; e-mail: service@globalsources.com

Copyright © Media Data Systems Pte Ltd (Singapore Co. Reg. No. 199001601W). All rights reserved. Reproduction in whole or in part in any form or medium without the express written permission of Media Data Systems Pte Ltd is prohibited.